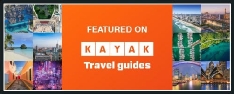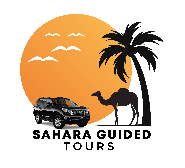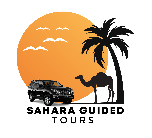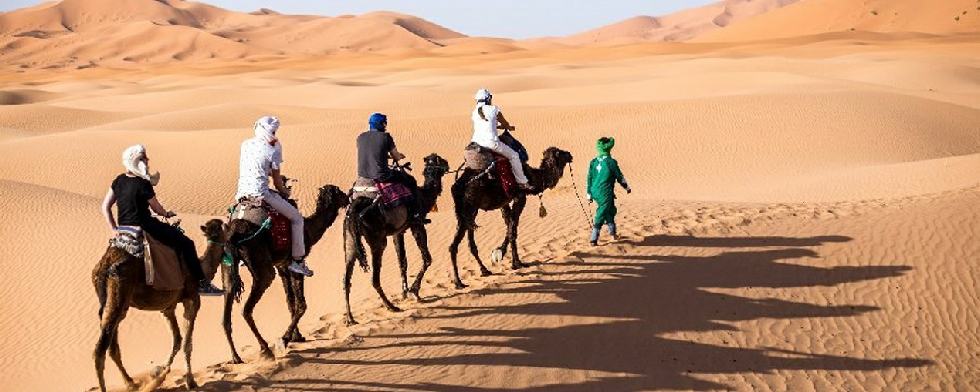 UNFORGETTABLE MOROCCO FAMILY DESERT TOUR VACATIONS
FAMILY TOUR FES TO MERZOUGA DESERT - 6 DAYS
Choose from our Morocco Family guided vacations, which include customized family itineraries and departures. Fes to Sahara and Marrakech Tour 6 days and 5 nights Family excursions with teenagers and children allow you to visit the greatest Morocco places.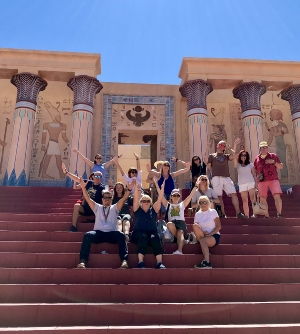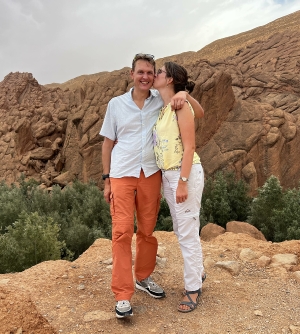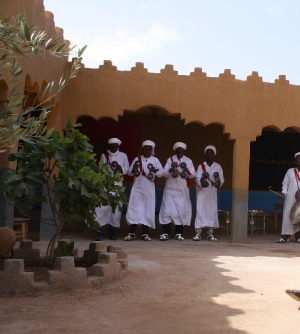 Marrakech Tours
All Morocco day trips
Best Marrakech Activities


Enjoy Morocco best tour with experienced guides ,drivers.


Searching for a family trip in Morocco? Below you will find a suggested itinerary.


DAY 1:FES - IFRANE - AZROU - MIDELT - ZIZ GORGES - ERFOUD - MERZOUGA (MOROCCO FAMILY DESERT TOUR VACATIONS)
We will begin the trip by picking you up from your Riad/Hotel in Fes and departing towards the Middle Atlas Mountains, passing through the magnificent city of Ifrane, Morocco's Switzerland. We go to Azrou to play in the cedar trees with monkeys and Barbarian apes. We will stop in Midelt for lunch before continuing to Erfoud, where we will stop to see a fossil craft studio. After that, we continue on to Erg Chebbi's golden dunes (Merzouga). Dinner and a night at a desert hotel.
DAY 2: MERZOUGA CAMEL RIDE AND NIGHT IN DESERT
We visit Khamlia village in the morning to listen to some Gnawa music. Following that, we will travel off-road to meet a nomad family and learn about their way of life. We will go to Risani and then return to the hotel in the afternoon. We get ready for the 90-minute camel journey to the camp in the middle of the desert. We appreciate the splendor of the dunes and the sunset. We arrive at the camp and will listen to Berber music after dinner. Berber nomad tents at night. Take advantage of our 6-day Family Tour from Fes to Marrakech.
DAY 3: MERZOUGA - TODRA GORGES - DADES VALLEY
Your camel Man will wake you up early in the morning to catch the stunning dawn and the dazzling sands of an infinite Sahara. We'll return to our hotel in Merzouga for breakfast. We will depart Merzouga for Rissani, the birthplace of the Moroccan ruling family, and expose you to its vibrant Souks and historic culture. We continue on to Todra Gorges, where we are awestruck by the spectacular orange cliffs, which make it an ideal location for climbers and adventure seekers. Dades Valley, a small green paradise hidden in the barren Moroccan desert, would be the final destination on today's Sahara Tours. We'll eat at a local restaurant and spend the night in a motel across the river. Explore Morocco in Family Tour from Fes to Marrakech. Morocco Family Desert Tour Vacations.


Lunches and soft drinks
Plane tickets to / from Morocco to and from Morocco
Tips
Your Own Personal expenses



Pick up and drop off from your hotel in Marrakech
Private transport in Sahara A/C vehicles with top tour driver
Dinners and breakfasts
Camel Ride in Merzouga
Accommodation in Sahara desert camp / hotel



To reserve your tour, contact us via email, phone, WhatsApp or WeChat. You may use contact form at our website filling up all necessary fields.
We're looking forward to see you soon in Morocco.

DAY 4:DADES VALLEY - SKOURA - OUARZAZATE
We will visit the lovely city of Kalaat Megouna, where you will tour the Valley of Roses and see the main co-operatives that work on turning the roses into water roses and cremes that are used for Esthetic purposes, where you may buy some if you choose. Following that, we will go via the route of thousands of Kasbahs and charming little Berber settlements, stopping at the well-preserved Kasbah of Amrhidil. When you arrive in Ouarzazate, you will be greeted with a traditional meal at the hotel where you will stay the night.
DAY 5: OUARZAZATE - AIT BENHADDOU - MARRAKECH
In the morning, you will have breakfast in the hotel before beginning your exploration of the desert gates, the city of "Ouarzazate," beginning with the film studios of "Ouallywood," which will take you across numerous nations through its sets from all over the globe. We will also visit the magnificent Kasbah of Taourirt. Then we travel via the highest mountain crossing in North Africa to Marrakech. When you arrive in the red city, you will check into your riad. Take advantage of our Family Tour from Fes to Marrakech.
DAY 6: MARRAKECH EXCURSION
After breakfast, we will begin our exploration of Marrakech, the Red City. We will see historic sites such as the BAHIA PALACE and the MENARA GARDENS, as well as wander through the city's small red lanes and genuine Souks. We will travel into the bustling plaza of Jemaa El Fna, passing musicians, storytellers, snake charmers, and food vendors. The 6-day Family Tour from Fes to Marrakech has come to an end.
NOTE (MOROCCO FAMILY DESERT TOUR VACATIONS): We can tailor this Private Tour in Morocco to your specific budget and travel objectives. We also provide group discounts. The cost of this Morocco desert vacation varies depending on the season and the kind of accommodation - budget, standard, or luxury.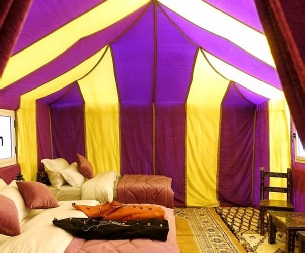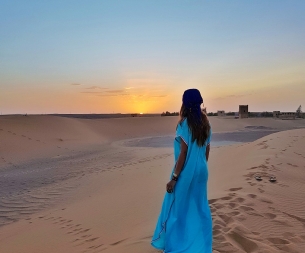 Tour from Fes to Marrakech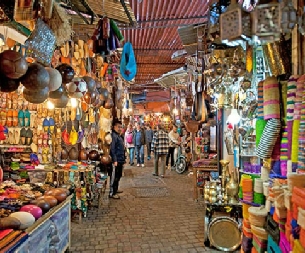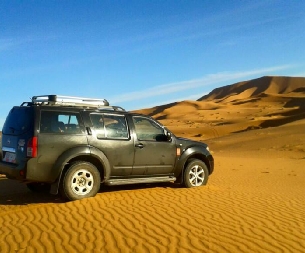 Tour from Fes to Marrakech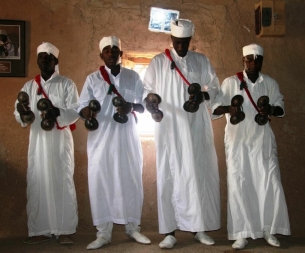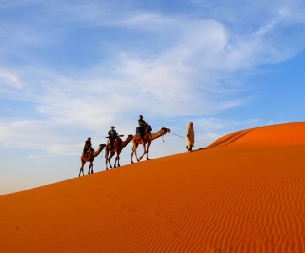 TOURS FROM FES TO SAHARA DESERT
Explore Merzouga in guided 4x4 tours from Fes to Marrakech via Erg Chebbi desert including camel ride and nights in desert camp. We visit best of south Morocco in everyday trips.All Fes to Marrakech through desert tours are private and may be tailored to your specific needs.

Tour from Fes to Merzouga

Tour from Fes to Marrakech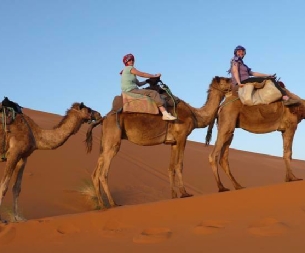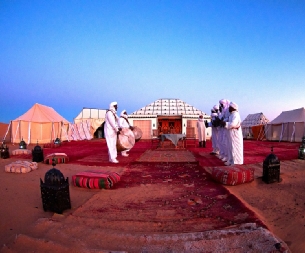 Round-Tour to Sahara Desert