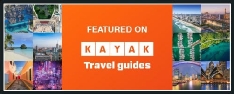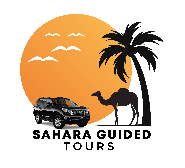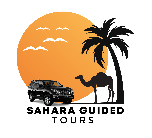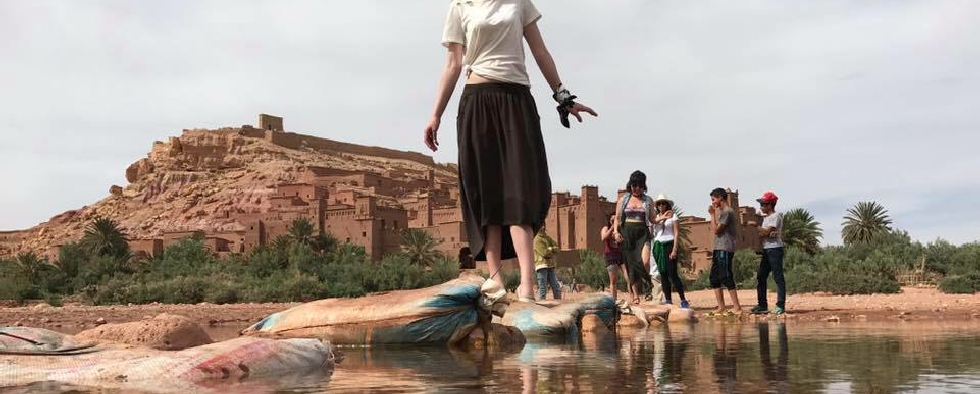 12-DAY GRAND MOROCCO TOUR FROM CASABLANCA TO ESSAOUIRA
12-DAY GRAND MOROCCO TOUR FROM CASABLANCA TO ESSAOUIRA
Experience the magic of Morocco on a captivating 12-day journey from the bustling streets of Casablanca to the coastal charm of Essaouira. Immerse yourself in the rich history, vibrant culture, and breathtaking landscapes that define this North African gem.
Embark on a 12-day Moroccan adventure that will transport you from the vibrant city of Casablanca to the coastal beauty of Essaouira. This carefully crafted tour takes you on a remarkable journey through Morocco's diverse landscapes, historical wonders, and cultural treasures.
DAY 1: ARRIVAL IN CASABLANCA
Your Moroccan adventure begins as our Sahara Guided Tours team warmly welcomes you at Mohamed V Airport in Casablanca. From there, we'll transport you to your hotel, marking the start of an incredible journey.
DAY 2: CASABLANCA - RABAT - ASILAH
Embark on an unforgettable Moroccan journey with a visit to the splendid Hassan II Mosque, renowned for its intricate design. Afterward, journey to the picturesque white city of Asilah, with a stopover in Rabat, the capital city, for lunch by the beautiful coast and a glimpse of the Hassan Tower. In the evening, continue your voyage to Asilah. Savor dinner and enjoy an overnight stay in a charming riad.
DAY 3: TANGIER TO CHEFCHAOUEN
Today's adventure begins with your pick-up from your hotel. Explore Cape Spartel and the legendary Hercules Caves in Tangier before setting off for the enchanting Chefchaouen, known as the "Blue Pearl of Morocco." Be captivated by the serenity of the blue-painted streets and buildings, a photographer's paradise. Stroll through the blue and white-washed lanes, discover the old Medina with its vibrant handicrafts, and pause at Plaza Uta el-Hammam, a grand square fusing Arabic and Spanish influences. Spend the night in a charming blue guesthouse on one of Chefchaouen's narrow streets.
DAY 4: AKCHOUR WATERFALL EXCURSION
Following a delectable Rifi breakfast, traverse the Rif mountains and embark on a hike in Akchour, where you'll be rewarded with awe-inspiring waterfall vistas, God's Bridge, and the invigorating mountain air. Immerse yourself in Morocco's breathtaking natural landscapes before returning to Chefchaouen in the afternoon.


All Lunches
Plane tickets to / from Morocco
Tips
Own Personal expenses



Pick up and drop off from Casablanca
Private transport A/C vehicle
Guided excursions
Accommodation in hotels and desert camp
Experienced guides
Camel ride in Sahara



To reserve your tour, contact us via email, phone, WhatsApp or WeChat.
You may use contact form at our website filling up all necessary fields.
We're looking forward to see you soon in Morocco.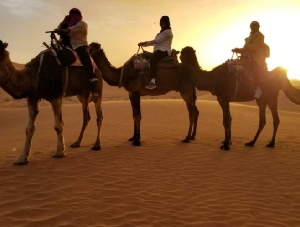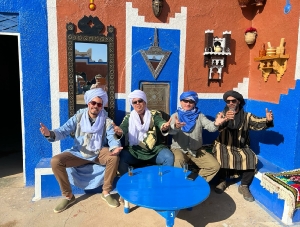 With just your group and a driver/guide, a private tour is run.
Guide that is both knowledgeable and personable
Family friendly
This is a great romantic activity for couples to share.

We departure usually at 8 a.m. in first day of your Morocco Casablanca private tour.
On the final day of your private tour of Morocco, we drop you off at your hotel between the hours of 7:00 and 8:00 pm.






Reservation

Enjoy Morocco best tour with experienced guides ,drivers.


Fez tours
Marrakech tours
Tangier tours
DAY 5: CHEFCHAOUEN - VOLUBILIS - FES
Enjoy a scrumptious breakfast in the tranquil blue town of Chefchaouen, set amidst the calming embrace of the Rif Mountains. Around midday, venture to the ancient Roman ruins of Volubilis, exploring the 2000-year-old remnants of the Roman Empire and capturing its essence through photography. Relish lunch in Moulay Idriss, the sacred city, before proceeding to the vibrant city of Fes in the evening, where you'll be welcomed into a magical riad.
DAY 6: FES EXPLORATION
Begin your day with a cultural journey through Fes, commencing in the Old Medina, one of the world's largest walled cities. Traverse narrow streets brimming with fresh fruits, aromatic spices, intricate Berber carpets, and other Moroccan artistry. Visit the king's Palace, the Potters, and Tanneries, each offering a unique and captivating experience. Explore the history and splendor of the renowned powerful dynasties, culminating with your return to the hotel in the evening.
DAY 7: FES - IFRANE - MIDELT - MERZOUGA (ERG CHEBBI)
In the early morning, ascend the Middle Atlas Mountains, driving through breathtaking forests, unique rock formations, and Berber villages. As you cross the Atlas Mountains, head directly for the Sahara Desert, pausing for lunch in Midelt, celebrated for its fossils and rocks. Upon reaching Merzouga, the gateway to the Sahara Desert, embark on a camel ride to relish the enchanting desert sunset. Spend the night in beautiful Berber tents, followed by a typical Sahara dinner at the camp.
DAY 8: MERZOUGA VILLAGE - RISSANI - SAHARA BIVOUAC
After breakfast, delve into the culture of El Khamlia village, where you'll explore authentic sites, savor delicious cuisine, and immerse yourself in typical Sahara life. Continue to Rissani, the ancient Sahara market, to deepen your understanding of Sahara culture and discover the old kasbahs and palaces. Return to Merzouga and prepare for an extraordinary Camel Trek in the golden Sahara, capturing the mesmerizing sunset. Enjoy an overnight stay in a traditional Sahara Bivouac.
DAY 9: MERZOUGA - TINJDAD - TODRA GORGES - BOUMALNE DADES
Following breakfast, journey through the lush oases within the stark Sahara. Pause at Tinjdad and Todra Gorges, renowned for their striking high orange cliffs, a haven for adventure and nature enthusiasts. Explore authentic mud-built structures and experience Berber local life before continuing your Sahara adventure towards Dades Valley, a lush paradise in the heart of the Sahara Desert. Savor a delectable local dinner and retire for the night in a charming hotel overlooking the Dades River.
DAY 10: OUARZAZATE - AIT BEN HADDOU - MARRAKECH
Embark on a journey to "Kelaat M'gouna," the Valley of Roses, where pink roses adorn the Berber town, setting a romantic ambiance. Proceed to Marrakech via Kasbah Ait Ben Haddou, passing through the High Atlas Mountains, a Moroccan gem that has graced the silver screen in films like "Prison Break," "Lawrence of Arabia," and more. After lunch, drive over the mountains and arrive in Marrakech. Upon checking into your Marrakech hotel, venture to the famous Jamaa el-Fna square, where you can immerse yourself in local storytelling, entertainment, and savor tempting barbecue with a warm cup of tea on a nearby café terrace offering spectacular views of the bustling square. It's an extraordinary place well worth visiting, with dinner served at the Riad.
DAY 11: MARRAKECH SIGHTSEEING
Commence your day with a guided tour of Marrakech, the southern gem of Morocco. Visit Bahia Palace, the Saadian Tombs, and other sacred sites. After a delightful lunch, continue your exploration to Koutoubia Mosque and the renowned Jamaa el-Fna square, one of Marrakech's most captivating attractions. Conclude your tour with a leisurely stroll through the local souk (market) before enjoying dinner at your hotel or riad.
DAY 12: MARRAKECH - ESSAOUIRA - CASABLANCA
Embark on a journey to the coastal city of Essaouira, a charming fishing town nestled on the southwest coast of Morocco. Explore the town's bustling port and savor a seafood feast for lunch. Spend the afternoon enjoying personal exploration time, including the opportunity to swim and relax on Essaouira's beautiful beach (subject to weather conditions). Conclude the day with dinner and an overnight stay in Essaouira. We will then transport you to the airport after an authentic Moroccan experience.
NOTE : Your personalised tour of Morocco may be planned to fit your needs and interests. Incentives are provided for larger parties. The cost of this excursion varies according on the time of year and whether you opt for first-class service or a more modest experience.
CASABLANCA VACATION PACKAGES IN MOROCCO
Discover the finest of the Erg Chebbi desert on guided 4x4 excursions from Casablanca to Marrakech through Merzouga, which include camel rides and nights in a Sahara camp. We go to Fes, Todgha Gorge, and the Atlas Mountains. All Casablanca Holiday Packages are private and may be tailored to your specific needs.

Casablanca to Desert Tour

Desert Tour from Casablanca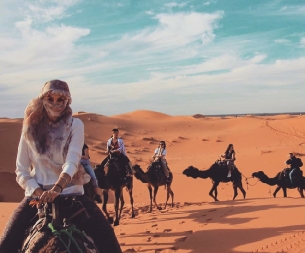 Sahara Tour from Casablanca

6 days tour from Casablanca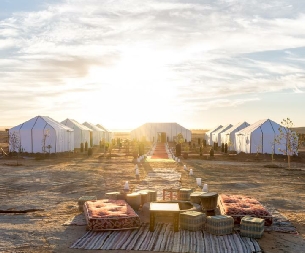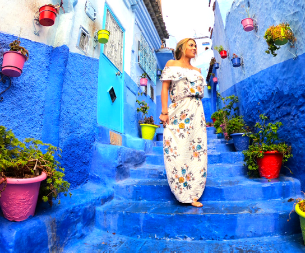 Family Tour from Casablanca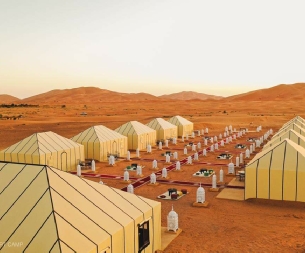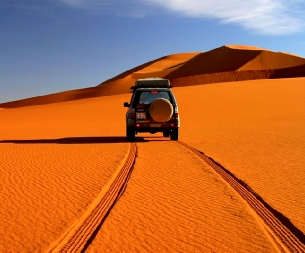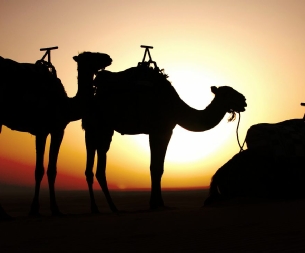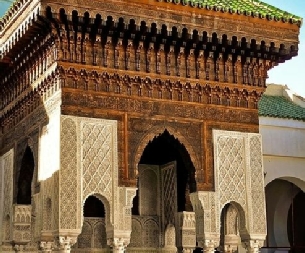 Women Tour from Casablanca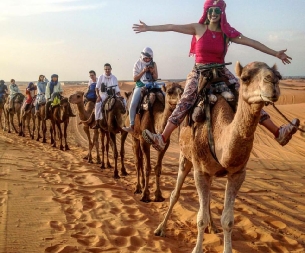 Guided tour from Casablanca

Morocco tour from Casablanca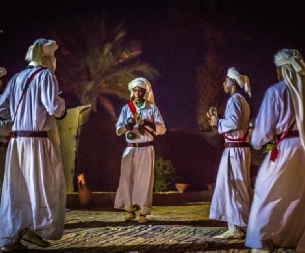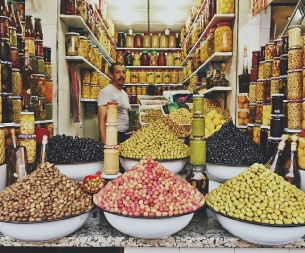 Desert tour from Casablanca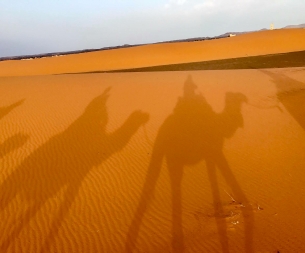 Kasbah tour from Casablanca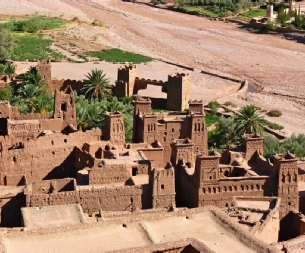 Morocco tour from Casablanca