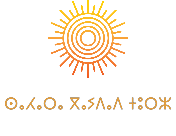 Patente : 19395699 , ID.F 28633740 R.C: 17187/2015 | Web design by Gomarnad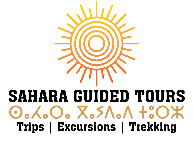 CASABLANCA DAY TRIP FROM FES
CASABLANCA HALF-DAY SIGHTSEEING TOUR
Explore the legendary city of Casablanca on a 4-hour, private tour of the city with a personal guide and driver. Walk the narrow streets of the traditional Habbous neighborhood, and see the city's most iconic landmarks.
Visit sprawling squares and markets filled with brilliant handicrafts and souvenirs, then stand beside the high gates of the King's Royal Palace. See religious buildings and historic sites, and discover a brand new shopping mall by the picturesque corniche.


DETAILED PROGRAM:
Start your tour with a pickup from your Fes hotel and we drive to Casablanca. Settle into a comfortable coach, minivan or car — depending on the size of your group — and begin your sightseeing. As you explore, learn interesting facts about Casablanca and its place as Morocco's largest city and main commercial hub. Each sight on your itinerary comes with a story, so as you look around, hear all about its history from your guide. Head first for United Nations Square, the buzzing heart of Casablanca, and take in Mohammed V Square and the colors, sights and sounds of the Central Market. Continue to the elegant Habbous quarter — the new medina — to view the tree-lined streets designed by the French in the 1920s. Stop to admire the ornate exterior and gates of the Royal Palace; see the Mehkama courthouse; and visit the Cathedral Notre Dame de Lourdes, a striking 1956 church graced with spectacular stained glass windows. Next, view the Hassan II Mosque, Africa's biggest, and one of the world's largest mosques, built in the late 1980s. Marvel at the beautiful façade and hear how it took over 6,000 artisans to carve the wood, granite and marble of the exterior. Lastly, enjoy free time to stroll along the Ain Diab Corniche, Casablanca's palm-dotted promenade. Pass the stylish restaurants and swimming pools and admire the views of the glittering Atlantic as you walk. Your tour concludes with a drop-off at your original start point.
WHAT YOU CAN EXPECT
Today it is a modern city with boulevards and modern infrastructure. Stroll along Habbous district with its small squares and narrow arcade streets, a fine example of successful adaptation of modern town planning in style of a traditional Medina. You will be seeing the United Nations Place, Mohammed V Square, the Central Market, the Royal Palace surrounding, the Habbous Quarter, the Mehkama (Tribunal), the Cathedral Notre Dame de Lourdes, the residential area of Anfa, visit to the famous Hassan II Mosque and the new built Morocco Mall alongside the corniche (seaside).


All Lunches
Plane tickets to / from Morocco
Tips
Own Personal expenses



Pick up and drop off from Fes
Private transport A/C vehicle
Experienced tour driver
Free time to explore area
local Experienced guides



To reserve your day trip, contact us via email, phone, WhatsApp or WeChat.
You may use contact form at our website filling up all necessary fields.
We're looking forward to see you soon in Morocco.



Excellent value for money
Ideal choice for families
Romantic experience, perfect for couples
Round-trip hotel transportation included

We departure usually at 9 a.m. in first day of your Fes private excursion and day trip.
Your guided 4x4 excursions finishes at around 7 p.m. on the same day , we drop you off at your local hotel.






Reservation

Enjoy Fes excursion with experienced guides.


Fez day trips
Marrakech day trips
Private tours


FULL DAY EXCURSION OF FES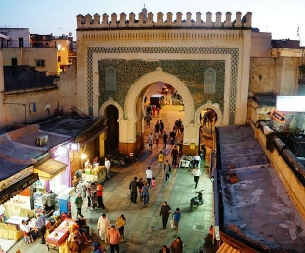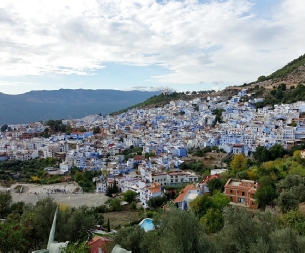 PRIVATE DAY TRIPS FROM FES (FES EXCURSIONS)
Enjoy day excursions from Fes to explore Volubilis, Meknes, Chefchaouen, Casablanca and many more. All Fes Day trips include hotel pick up and private transfers.

Privately Guided Day Trip


Privately Guided Day Trip
FES TO VOLUBILIS & MEKNES