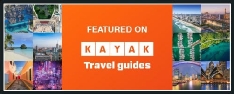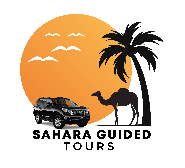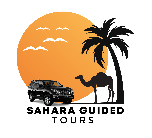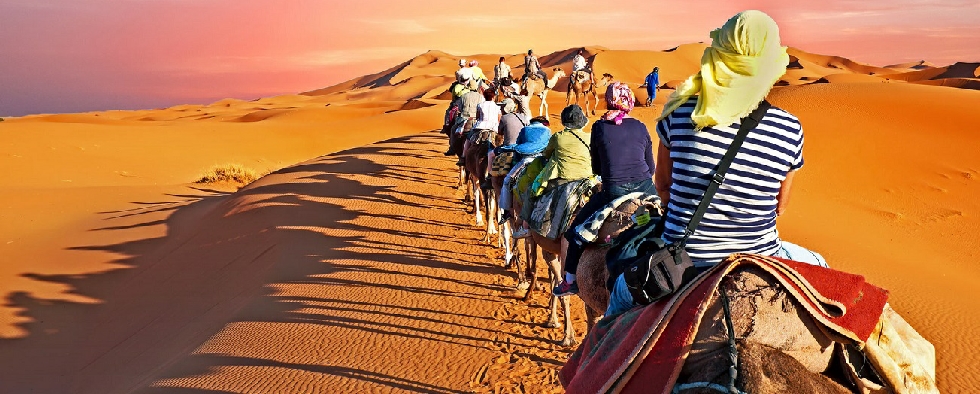 KASBAH DESERT TOUR OF MOROCCO: PRIVATE TOUR FROM CASABLANCA 14 DAYS
KASBAH DESERT TOUR OF MOROCCO: PRIVATE TOUR FROM CASABLANCA 14 DAYS
Embark on a 14-day private Kasbah and Desert Tour of Morocco from Casablanca. Discover the magic of the desert and rich Moroccan culture.
Welcome to a captivating journey through the heart of Morocco, where ancient traditions blend seamlessly with vibrant modernity. Over 12 days, you'll immerse yourself in the diverse landscapes, rich history, and warm hospitality of this enchanting North African country.
DAY 1: CASABLANCA ARRIVAL
We'll greet you at Casablanca Airport today and transfer you to your hotel/riad. Optional city excursion. Spend the night in our hotel/riad.
DAY 2: CASABLANCA - RABAT.
Explore the grand Hassan II Mosque, the world's largest outside of Mecca. Enjoy the Cornish coast before heading to Rabat, Morocco's capital. Visit the Mausoleum, Hassan Tower, and Oudaya Kasbah. Overnight in our hotel/riad.
DAY 3: RABAT - TANGIER - CHEFCHAOUEN
Today, we'll set our sights on Chefchaouen, a city often referred to as the "Blue Pearl" due to its striking blue-painted buildings. Our journey takes us through picturesque landscapes as we head to this enchanting destination. Upon arriving in Chefchaouen, you'll quickly understand the allure of this unique city. We'll embark on a comprehensive tour, delving into the history, culture, and hidden gems of the medina. With its artistic community and skilled artisans, Chefchaouen offers plenty of opportunities for shopping and discovering one-of-a-kind items. In the evening, you can soak up the city's ambiance in the lively square, where numerous restaurants serve delicious local cuisine. Your overnight stay will be in Chefchaouen, ensuring you have ample time to explore this captivating place.
DAY 4: CHEFCHAOUEN - VOLUBILIS - MEKNES - FES
After a delightful breakfast in Chefchaouen, we bid farewell to the "Blue City" and embark on a scenic journey through the region's stunning landscapes. You'll be treated to views of golden fields of wheat, picturesque metal-roofed buildings, and winding rivers. Our first stop is Ouazzane, renowned for its excellent honey and fig production. Next, we visit the awe-inspiring Roman Ruins of Volubilis, a UNESCO World Heritage Site dating back to the third century. The extensive excavations here include impressive columns, intricate mosaics, a grand gateway, and well-preserved streets and houses. Continuing our exploration, we reach Meknes, an imperial city with a rich history. Established as a military town by the Almoravid dynasty in the 11th century, it later became a capital under Sultan Moulay Ismail in the 17th century. Meknes boasts architectural marvels, including the grand Bab Mansour gate, intricate mosaic work or zellig, imposing ramparts, the royal granary, and the Sahrij Swani Basin, once used for irrigation and agriculture. Our journey then takes us to Fes, the spiritual heart of Morocco. You'll spend the night in a traditional and ornate riad nestled within the historic medina, ensuring an authentic and immersive experience.
DAY 5: FES SIGHTSEEING TOUR WITH A LOCAL GUIDE
After breakfast in your riad, you will begin touring Morocco's oldest city, going through its lanes and small streets. Our tour begins with a visit to the Royal Palace entrance, the Jewish headquarters, and the earliest Mellah ever erected in Morocco, which was built in the 16th century. We will make certain that you visit all cultural and historical landmarks, including the famous Al Qaraouine University, the region's oldest, the Tanneries, the Attarine museum, and the Mulay Idriss mausoleum. After lunch, you will tour a tile cooperative and then enjoy a breathtaking panoramic view of Fes' Medina.


All Lunches
Plane tickets to / from Morocco
Tips
Own Personal expenses



Pick up and drop off from Casablanca
Private transport A/C vehicle
Guided excursions
Accommodation in hotels and desert camp
Experienced guides
Camel ride in Sahara



To reserve your tour, contact us via email, phone, WhatsApp or WeChat.
You may use contact form at our website filling up all necessary fields.
We're looking forward to see you soon in Morocco.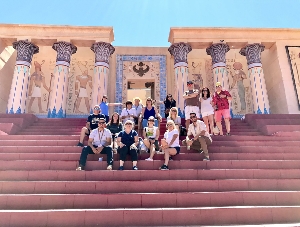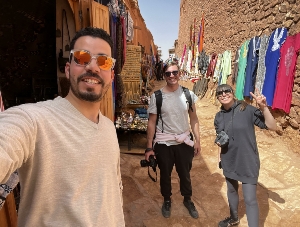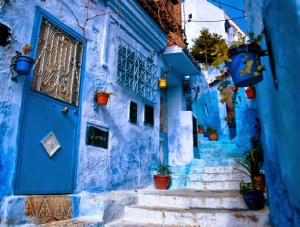 With just your group and a driver/guide, a private tour is run.
Guide that is both knowledgeable and personable
Family friendly
This is a great romantic activity for couples to share.

We departure usually at 8 a.m. in first day of your Morocco Casablanca private tour.
On the final day of your private tour of Morocco, we drop you off at your hotel between the hours of 7:00 and 8:00 pm.






Reservation

Enjoy Morocco best tour with experienced guides ,drivers.


Fez tours
Marrakech tours
Tangier tours
DAY 6: FES - IFRAN - MEKNES - MIDELT - ZIZ VALLEY - MERZOUGA DESERT.
Today, our private Morocco Tour continues for Ifrane, often known as "the Switzerland of Morocco." We continue to Azrou, where we halt at a cedar grove to see Barbarian apes. Then we head to Midle and Erfoud. You will journey via the beautiful Tiz Ntalghamt pass and the Ziz Gorge, taking in views of the High Atlas plateau. As you reach the city of Errachidia, you will observe how the environment transforms to reveal clues of the desert. Following that, you will proceed along the Ziz Valley, pausing along the way for panoramic views of Erfoud and Rissani. Arrive in the afternoon in Merzouga. You will be greeted with a glass of mint tea. Overnight stay at a riad/hotel, including dinner and breakfast.
DAY 7: MERZOUGA DESERT WITH CAMEL TREKKING:
After breakfast, we'll begin our 4x4 trip of the dunes around Erg Chebbi, a desert sand region occupied with nomadic communities, untamed oasis in the midst of nowhere, breathtaking desert vistas and small villages, palm groves. We will visit the village of Khamlia, where we will meet folks from Mali and enjoy a concert of Gnawa music. Then we take a half-hour camel ride through the dunes to the centre of the desert to view the spectacular sunset. You may glimpse the great sky of stars and sleep in Nomadic tents while tucked behind the Great Dune and enjoying the music of drums, Moroccan dinner and tea.
DAY 8: MERZOUGA DESERT - TODGHA GORGE - DADES GORGES
You will be awakened in time to watch the sunrise before riding camels across the desert dunes. We drive from Merzouga to Rissani, then to Tinghir and up into the TODRA GORGES after breakfast. This vertical walled canyon, 300 metres high and barely 10 metres wide at its narrowest point, attracts international rock climbers. You can take a walk along the river's crystal pure glacial waters. We continue our tour to the next wonder, Dades Gorge, where erosion has sculpted some bizarre rocks known as "Monkey Fingers" because they resemble fat fingers. You will spend the night in a traditional gorge hotel, enjoying local friendliness and half board.
DAY 9: DADES VALLEY - ROSES VALLEY - OUARZAZATE - AIT BENHADDOU KASBAH -MARRAKECH
After breakfast, you will journey through the Dades Valley to Kalaat M'Gouna via the route of the thousand kasbahs. We stop at The Valley of Roses and Skoura Kasbah before arriving in the cinema city of Ouarzazate via Ait Benhaddou Kasbah. Thami El Glaoui, one of Morocco's last Berber chieftains, erected the largest Kasbah in the country. It was one of his pauses on his lengthy journey from the Sahara to Marrakech, and it is now a UNESCO World Heritage Site. After that, we'll take a different route over the high Atlas highlands, passing through picturesque Berber settlements on our journey to Marrakech. Spend the night at a riad.
DAY 10: MARRAKECH SIGHTSEEING TOUR WITH A LOCAL GUIDE.
After breakfast in the riad, you can begin touring Marrakech, Morocco's "red city." We will make certain that you view the most important historical and cultural landmarks, such as the Majorelle Gardens, the Koutoubia Tower, the Saadian tombs, and the Bahia Palace. After lunch at a café near the plaza, you'll go through the souks, where you'll see hundreds of handicrafts. You will have some free time in the afternoon to explore the various parts of the city night in the riad.
DAY 11: MARRAKECH - ESSAOUIRA ON ATLANTIC COAST.
We will drive you to Essaouira after breakfast in the morning. Spend the day exploring Essaouira, which has a typical Portuguese harbour and excellent specimens of Moorish and Portuguese art. Essaouira is known for its beautiful woodwork and also has a silver souk (commercial section), art galleries, and islands. It's easy to see why Essaouira is referred described as the "Jewel of the Atlantic." This location is so popular that Orson Welles filmed Othello here in 1949. Tour the fishing port, medina, and cultural complex in the morning. In the afternoon, take a tour through this lovely village, complete with souks, fish auctions, and blue and white beachfront villas. Spend the night at a riad.
DAY 12: ESSAOUIRA - AGADIR
You leave the historic city of Essaouira and proceed towards Agadir, passing through Argan tree plantations climbed by local goats. As you proceed along the Atlantic coast, you'll see more beautiful scenery. Arrive late in the afternoon in Agadir. Dinner and overnight stay at the hotel riad.
DAY 13: AGADIR - MARRAKECH
After breakfast we will explore Agadir city. In Agadir, we visit the local port, which is constantly full of fishing boats, either being launched or being built in their traditional shapes. Then you go to Agadir Oufella's ruins. You can also enjoy spectacular views of the Atlantic Ocean from its unearthly trails. You can look back in time on the Wall of Souvenir to memorialise the victims of the 1960 earthquake. You'll visit a historic Saadian Kasbah from the 16th century and look for additional relics of the past in the small streets of Talborjet, the old area. We go to Agadir's famed bazaar, where merchants put out items of all kinds in front of you, so you may buy gifts like handicrafts. You can even get your hands on some of the highly wanted argan oil, which has become a very valuable skincare item! Your tour concludes with a safe return to your hotel in Marrakech.
DAY 14: MARRAKECH - CASABLANCA AND END OF THE TOUR
Transfer to the airport on the final day of our Grand Morocco tour, depending on your flight departure time. Our 14-day adventure from Casablanca has come to an end.
NOTE (14 DAYS TOUR FROM CASABLANCA): Your personalised tour of Morocco may be planned to fit your needs and interests. Incentives are provided for larger parties. The cost of this excursion varies according on the time of year and whether you opt for first-class service or a more modest experience.
CASABLANCA VACATION PACKAGES IN MOROCCO
Discover the finest of the Erg Chebbi desert on guided 4x4 excursions from Casablanca to Marrakech through Merzouga, which include camel rides and nights in a Sahara camp. We go to Fes, Todgha Gorge, and the Atlas Mountains. All Casablanca Holiday Packages are private and may be tailored to your specific needs.

Casablanca to Desert Tour

Desert Tour from Casablanca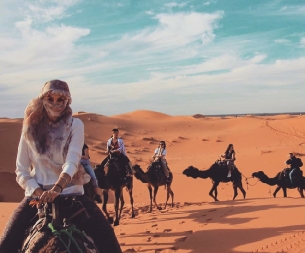 Sahara Tour from Casablanca

6 days tour from Casablanca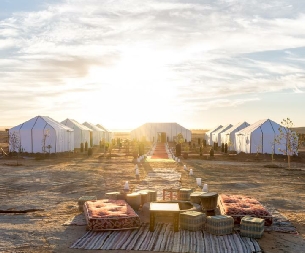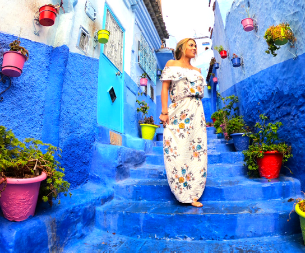 Family Tour from Casablanca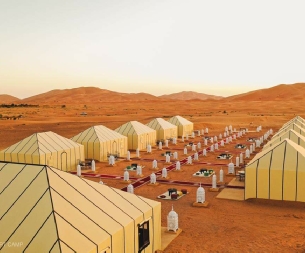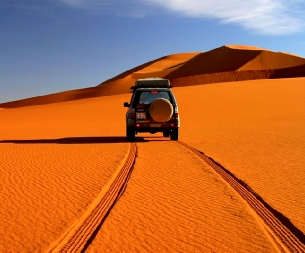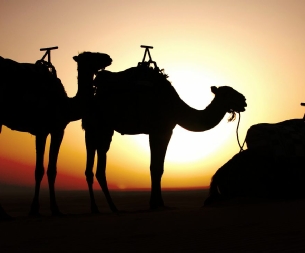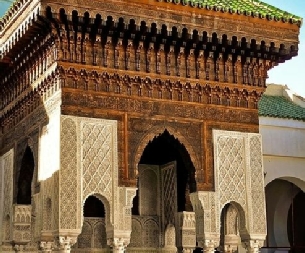 Women Tour from Casablanca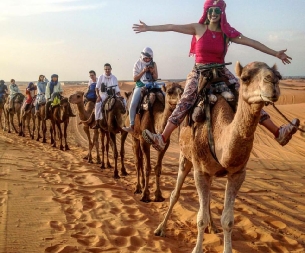 Guided tour from Casablanca

Morocco tour from Casablanca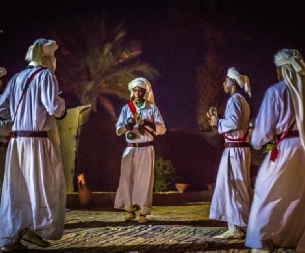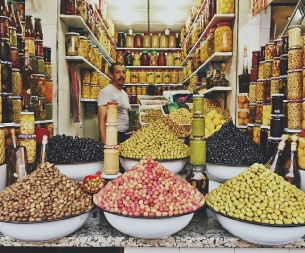 Desert tour from Casablanca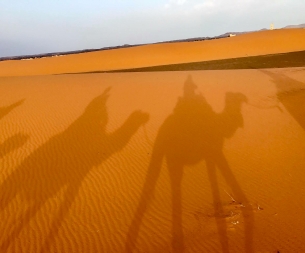 Kasbah tour from Casablanca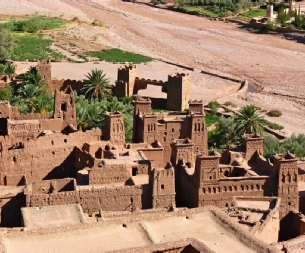 Morocco tour from Casablanca