10 DAYS GUIDED MOROCCO TOUR FROM CASABLANCA: AROUND MOROCCO TOUR
Discover Morocco's treasures on a 10-day guided tour from Casablanca. Explore diverse landscapes, rich culture, and historic sites with Around Morocco Tours.


All Lunches
Plane tickets to / from Morocco
Tips
Own Personal expenses



Pick up and drop off from Casablanca
Private transport A/C vehicle
Guided excursions
Accommodation in hotels and desert camp
Experienced guides
Camel ride in Sahara



To reserve your tour, contact us via email, phone, WhatsApp or WeChat.
You may use contact form at our website filling up all necessary fields.
We're looking forward to see you soon in Morocco.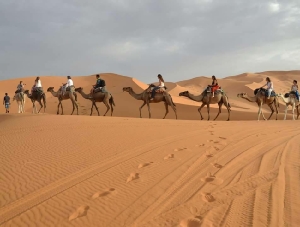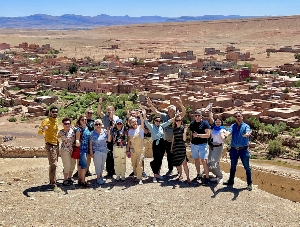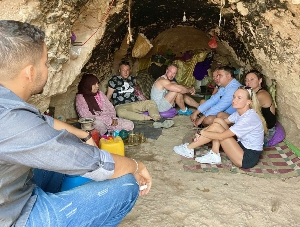 With just your group and a driver/guide, a private tour is run.
Guide that is both knowledgeable and personable
Family friendly
This is a great romantic activity for couples to share.

We departure usually at 8 a.m. in first day of your Morocco Casablanca private tour.
On the final day of your private tour of Morocco, we drop you off at your hotel between the hours of 7:00 and 8:00 pm.






Reservation

Enjoy Morocco best tour with experienced guides ,drivers.


Fez tours
Marrakech tours
Tangier tours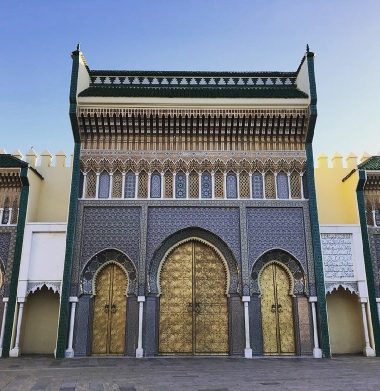 10 DAYS GUIDED MOROCCO TOUR FROM CASABLANCA: AROUND MOROCCO TOUR
Embark on a captivating journey through Morocco with our 10-day guided tour from Casablanca. Uncover the beauty, culture, and history of this enchanting land.


DAY 1: CASABLANCA - RABAT:
After breakfast, we will explore Casablanca, visiting the best places in the city such as the largest Mosque Hassan II, the United Nations Place, and the Coastal Seaside "Corniche," before departing for Rabat. We will see Morocco's capital, including Oudaias Kasbah, the oldest location in Rabat with spectacular views of the river "Bu Regrag" and the Atlantic Ocean. In Rabat, we also go to Hassan Tower and Tomb, an unfinished mosque begun by "Al Mohads" leader Yacoub Al-Mansour. Spend the night inside the Medina at a traditional Riad.
DAY 2: RABAT - MEKNES - VOLUBILIS - FES:
We go after breakfast for Meknes, another important imperial city in Morocco. We will also see the famed Bab El Mansour gate, the Moulay Ismail Mausoleum, and the Sahrij Souani before continuing on to Fez. Spend the night in a hotel or riad.
DAY 3: EXPLORING CITY OF FES WITH LOCAL GUIDE:
Breakfast in your riad, then set off on an exploration of the Medina, visiting the many hidden treasures known only to the residents. Fez has been Morocco's capital for nearly 350 years and is home to the Institution of Al Karaouine, the world's oldest operational university. The Moulay Idriss mausoleum, the Nejjarine fountains, and the tanneries will all be included in your guided trip. After lunch, you'll view the outside of the Royal Palace and walk through the famed Jewish enclave, "le Mellah." Your Fez tour includes a quick visit to the famed pottery factory, followed by a stunning panoramic view of the entire Fez medina. Overnight in Hotel/riad.
DAY 4: FES - IFRAN - AZROU - MIDELT - MERZOUGA:
Today we will go to Ifrane, Morocco's "Switzerland," and then to Azrou, where we will visit the famous cedar forest, Morocco's largest, to observe and interact with Barbary apes. From here, we continue south, passing through various towns and stopping to see nomads living in tents along the way. We will make a halt at Midelt where you will have lunch. We continue on via the Tizi N'Talghomt Pass (1907m), taking in the scenery. You will also have the opportunity to halt for a panoramic view of the Aoufous palmeraie along the Ziz River. At the end of the day, we'll head to the enthralling dunes of Erg Chebbi (Merzouga ). Arrive at the hotel where you'll be staying for the night.
DAY 5: MERZOUGA CAMEL RIDE AND DESERT EXCURSION:
After breakfast in your riad, you can explore the surrounding region before beginning your camel ride; you will visit the Gnawa people – originating from Mali, Senegal, and Sudan – in their village Khamlia, where you will learn about their music and way of life. Later, we will drive through the desert to meet nomad families and learn about their way of life. In the afternoon, you will ride your camel, accompanied by an experienced camel-man, to explore what lies hidden in the centre of Morocco's highest sand dunes. Dinner will be provided in front of the tent where you will be sleeping.
DAY 6: MERZOUGA - TODGHA GORGE - DADES VALLEY:
The following morning. You will depart for Rissani, where we will see the Market, a traditional settlement that was the birthplace of Morocco's reigning family and the meeting point for caravans travelling as far as Timbuctou in Mali. Continue to the Todra gorges, Morocco's tallest and narrowest canyons, where you will find many hooded men and veiled women. After lunch in the gorge, we'll drive into the Dades Valley, where you'll view spectacular sand castles and stunning rock formations known as "monkey toes." Overnight accommodations will be in a hotel with a view of the Dades Valley.
DAY 7: DADES GORGES - OUARZAZATE - MARRAKECH
After breakfast, we go to see the stunning rock formations of the Dades Gorges. Then drive through the Valley of Roses to Kalaa M'gouna and skoura before arriving in Oarzazate, Africa's Hollywood, and stopping at the Atlas Film Studios. Then to the UNESCO World Heritage Site of "Kasbah Ait Benhaddou," which has been designated since 1986. Ait Benhaddou Kasbah is one of several locales that have served as natural decorations for numerous films such as "Alexender, Gladiator, Babel..." and enjoy lunch in a local restaurant. We will drive to Marrakech in the afternoon, going through the Tizi N'tichka pass (2260 m in altitude). Arrival in Marrakech and drop-off at your hotel.
DAY 8: EXPLORE MARRAKECH WITH LOCAL GUIDE
After breakfast in the riad, we visit Marrakech, Morocco's "red city," making sure you see the most important places of historical and cultural relevance. First and foremost, there are the Majorelle Gardens, the Koutoubia Tower, the Saadian tombs, and the Bahia Palace. Following lunch at a café near the plaza, you will go through the souks, where you will see hundreds of handicrafts. You will have some free time in the afternoon to explore the rest of the city on your own. Stay the night at a riad.
DAY 9 : GUIDED DAY TRIP TO ESSAOUIRA
We proceed to the coastal city of Essaouira after breakfast to explore the city. We will go to the Skala Fortress and observe Thuya wood crafted by artisans. Then stroll around the medina's passageways to see hundreds of handicrafts. Surfers from all over the world visit this "City of Wind." Essaouira was familiar with numerous civilizations, notably the Portuguese occupation. As a result, they have an impact on most of its design; yet, it remains a little community with a rich past. Because of its size, as well as its distinctive blue doors and washed walls. It is also known as Morocco's "Jewel of the Atlantic." You will also pay a visit to the Argan oil women's cooperative. They extract the oil, which is well-known for its culinary, cosmetic, and medicinal benefits, here. Lunch will be prepared the Moroccan way: at the fish market, fresh fish will be "boiled in order." Then, in the afternoon, you'll return to Marrakech. Finally, spend the night in your riad.
DAY 10: MARRAKECH FREE PROGRAM - AIRPORT TRANSFER:
Transfer to the airport (Marrakech or Casablanca), which marks the end of the 10-day tour beginning in Casablanca.
NOTE : Your personalised tour of Morocco may be planned to fit your needs and interests. Incentives are provided for larger parties. The cost of this excursion varies according on the time of year and whether you opt for first-class service or a more modest experience.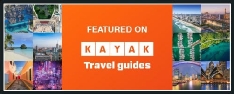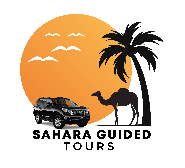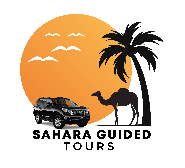 CASABLANCA VACATION PACKAGES IN MOROCCO
Discover the finest of the Erg Chebbi desert on guided 4x4 excursions from Casablanca to Marrakech through Merzouga, which include camel rides and nights in a Sahara camp. We go to Fes, Todgha Gorge, and the Atlas Mountains. All Casablanca Holiday Packages are private and may be tailored to your specific needs.

Casablanca to Desert Tour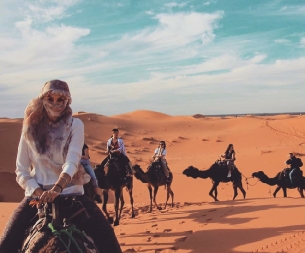 Desert Tour from Casablanca


Family Tour from Casablanca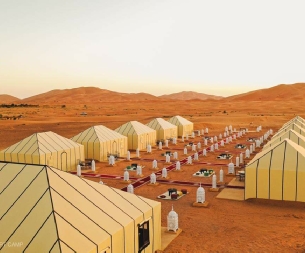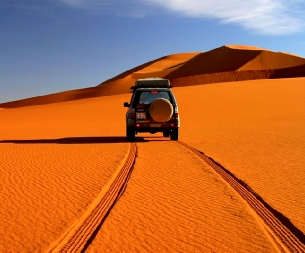 Sahara Tour from Casablanca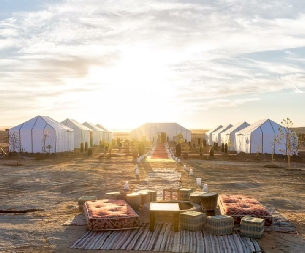 Women Tour from Casablanca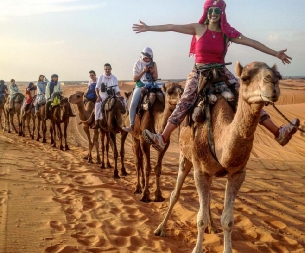 6 days tour from Casablanca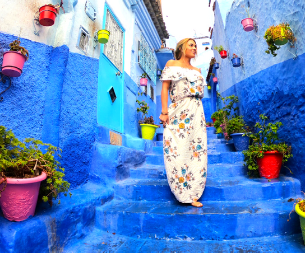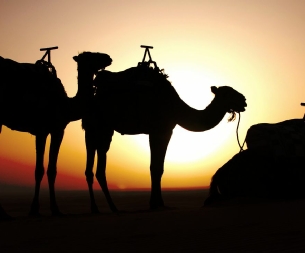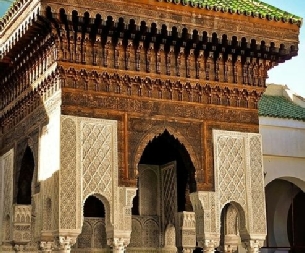 Desert tour from Casablanca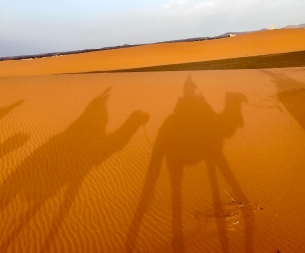 Guided tour from Casablanca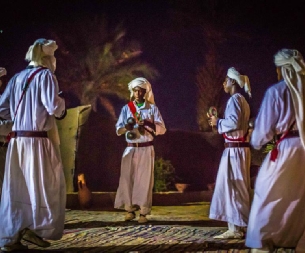 Morocco tour from Casablanca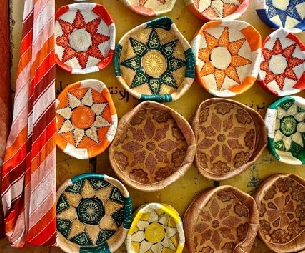 Morocco tour from Casablanca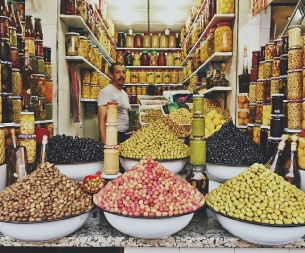 Kasbah tour from Casablanca