LET US TELL YOU WHY TO RESERVE GRAND MOROCCO TOUR FROM CASABLANCA FOR 12 DAYS
We will experience the coast, as well as the Medieval city of Fes, getting the opportunity to do shopping, and experience local markets.
DAY 1 : CASABLANCA - RABAT
12 Days Grand Morocco tour from Casablanca starts today and after meet you in Casablanca Airport. We'll visit Hassan II Mosque, the biggest mosque outside Mecca and experience the Cornish coast before departing for Rabat, the capital of Morocco. Here you'll see the Mausoleum, the Hassan tower and the oudaya Kasbah. Overnight in our Hotel/riad.
DAY 2: RABAT - CHEFCHAOUEN
Today we drive to Rif Mountains where we explore best village of Chefchaouen in blue and white colours. Free program afternoon. Accommodation in local riad with dinner.
DAY 3: CHEFCHAOUEN - VOLUBILIS - MEKNES - FES
After breakfast our private Morocco Tour continues today towards Volubilis , where we explore Romain ruins. Then we head to Meknes to this 17 th centry heritage. After lunch here we explore historical medina , also Bab el mansour and Moulay Ismail's shrine. Then we will drive to Fes ,where we will spend the night in a local riad.
DAY 4: FES SIGHTSEEING
After breakfast in your riad , you will start exploring the oldest city in Morocco, walking in its alleys and small streets. Our visit starts by visiting the Royal Palace gate, the Jewish headquarter,the first Mellah ever built in Morocco, built during the 16th century. We will ensure that you visit all sites with cultural and historical interest including the famous Al Qaraouine University, the oldest in the region, the Tanneries, the Attarine museum and Mulay Idriss mausoleum. After lunch, you will visit the tiles cooperative and then experience a wonderful panoramic view over the whole Medina of Fes.
DAY 5: FES - IFRANE - AZROU - MIDELT - MERZOUGA DESERT.
Today our private Morocco Tour from Fes continues travelling to Ifrane , called also as "the Switzerland of Morocco". We visit Azrou , where you stop at the cedar forest where we may watch Barbarian apes. We continue to Erfoud and you arrive at Merzouga on the afternoon. You'll be welcomed with a glass of mint tea Overnight in riad/Hotel with dinner and breakfast.
DAY 6 : MERZOUGA ERG CHEBBI TOUR - CAMEL TREKKING:
After a hearty Moroccan breakfast, we'll begin our 4x4 back to the dunes around Erg Chebbi, region populated desert sand : Among the many stops that await you will discover how and where Nomadic families in the area live , wild oasis in the middle of nowhere , spectacular desert landscapes and small villages , palm groves. Inevitable stop as we passed through the village of Khamlia where live people originating in Mali , which will make us enjoy a nice concert of Gnawa music, while we enjoy a delicious tea. Back at the hotel we expect from our camels for a half hour route , wading through dunes to the heart of the desert to watch the beautiful sunset . Tucked behind the Great Dune , and enjoying the music of drums, Moroccan dinner and tea, you can see the vast sky of stars and sleep in Nomadic tents.
DAY 7: MERZOUGA DESERT - TODGHA GORGE - DADES GORGES.
Today we watch sunrise in desert and then we ride camels back to village. After breakfast in the riad, you'll leave for Rissani , Tinghir, and Todgha Gorge the highest, narrowest gorges in Morocco. After lunch in the heart of the gorge we'll drive through the Dades Valley, where you'll see the majestic sand castles and the amazing rock formations known as "monkey toes". Overnight accommodation will be in a fancy hotel overlooking the Dades valley.
DAY 8: DADES VALLEY - ROSES VALLEY - OUARZAZATE
After breakfast in the hotel, you will travel through the Dades Valley towards Kalaat M'Gouna and Ouarzazate. The route through Dades Valley is the way of the thousand kasbahs - providing numerous opportunities to take some of your best photographic shots of the trip in both the valley rose Roses and cinema city of Ouarzazate. Overnight in riad.
DAY 9: OUARZAZATE - AIT BENHADDOU KASBAH - HIGH ATLAS MOUNTAINS - MARRAKECH
After breakfast we explore city of Ouarzazate then you visit Ait Benhaddou Kasbah. the largest Kasbah in Morocco, built by Thami El Glaoui, one of the last Berber chieftains , it used to be one of his stops during his long travel from the Sahara to Marrakech., now one of the UNESCO heritage site. after that we will shift the way to cross high Atlas mountains full of panoramic view and attractive Berber villages all along the way till Marrakech Overnight in riad.
DAY 10: MARRAKECH SIGHTSEEING TOUR.
After breakfast in the riad , you can start exploring Marrakech " the red city of Morocco". We will ensure that you see the most important sites of historical and cultural interest, including the Majorelle Gardens, the Koutoubia Tower, the Saadian tombs, the Bahia Palacel. After Lunch at a restaurant near the square, you will walk through the souks and view hundreds of handicrafts. On the afternoon, you will have some free time to wonder by yourself the other parts of the city night in the riad.
DAY 11: MARRAKECH - ESSAOUIRA.
In the Morning after breakfast we will drive you to Essaouira , Spend a day exploring Essaouira, home to a traditional Portuguese harbor with fine examples of Moorish and Portuguese art. Famous for its fine woodwork, Essaouira is also home to the silver souk (commercial quarter), art galleries and islands. It's easy to see why Essaouira is often dubbed the 'Jewel of the Atlantic'. This place has earned such a following that Orson Welles filmed Othello here in 1949. Spend the morning touring the fishing port, medina and artistic complex. In the afternoon, you can stroll around this charming town with its souks, fish auctions and blue and white seaside houses. .Overnight in riad.
DAY 12: ESSAIUIRA - TRANSFER TO AIRPORT
In the Morning and after our breakfast we will drive you back to Airport and the end of our service .
NOTE : We can customize your desired private tour in Morocco based on your budget and travel plans. We offer also group discounts. The price for this tour depends on season you wish to travel and on accommodation type - budget / standard / luxury.


All Lunches
Plane tickets to / from Morocco
Tips
Own Personal expenses



Pick up and drop off from Casablanca
Private transport A/C vehicle
Guided excursions
Accommodation in hotels and desert camp
Experienced guides
Camel ride in Sahara



To reserve your tour, contact us via email, phone, WhatsApp or WeChat.
You may use contact form at our website filling up all necessary fields.
We're looking forward to see you soon in Morocco.



Private tour is operated with just your party and a guide/driver
Informative, friendly and professional guide
Family friendly
Romantic experience, perfect for couples

We departure usually at 8 a.m. in first day of your Morocco Casablanca private tour.
Your Morocco best tour finishes at 8 p.m. on the last day. And we drop you off at your local hotel.






Reservation

Enjoy Morocco best tour with experienced guides ,drivers.


Fez tours
Marrakech tours
Tangier tours

12 DAYS GRAND MOROCCO TOUR FROM CASABLANCA






Patente : 19395699 , ID.F 28633740 R.C: 17187/2015 | Web design by Gomarnad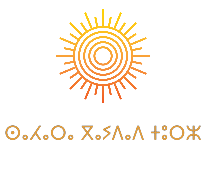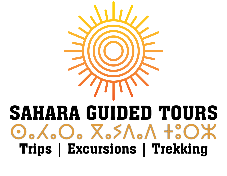 CASABLANCA VACATION PACKAGES IN MOROCCO
Explore best of Erg Chebbi desert in guided 4x4 tours from Casablanca to Marrakech via Merzouga including camel ride and nights in Sahara camp. We visit Fes , Todgha Gorge and Atlas mountains.
All Casablanca Holiday Packages are private and can be modify depends on your travel plans.

Casablanca to Desert Tour


Desert Tour from Casablanca


Family Tour from Casablanca




Sahara Tour from Casablanca


Women Tour from Casablanca


6 days tour from Casablanca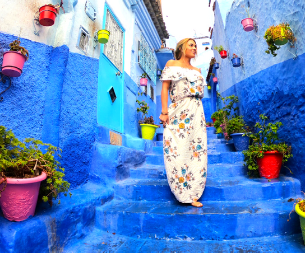 Desert tour from Casablanca


Guided tour from Casablanca


Morocco tour from Casablanca


Morocco tour from Casablanca


Kasbah tour from Casablanca