PRIVATE 6-DAY MARRAKECH DESERT TRIP TO DADES, TODRA AND MERZOUGA DESERT
Explore Morocco on a private 6-day tour that travels one-way from Marrakech. Take a Camel Ride in the Erg Chebbi desert, stay Overnight at a Berber camp, drive through the Todgha Gorge.
DAY 1 :MARRAKECH - KASBAH AIT BENHADDOU - OUARZAZATE
Pic up from Marrakech to start the journey towards Ouarzazate via the Tichka Pass (2260m) the highest road pass in Morocco. On this highly scenic drive we pass many small villages that merge into the mountains. These homes of Berber people are simple made of mud dwellings. Today we have the opportunity to visit two magnificent Kasbahs that played and important part in Moroccan history. The crumbling Kasbah of Telouet and amazing UNESCO protected 16th century sight of Kasbah AitBen Haddou. Take a walk or hire a donkey to carry you across the river to this Kasbah. Stroll the winding streets to the upper level for awe inspiring views. Hotel, dinner
DAY 2 : OUARZAZATE TO DADES GORGES
After breakfast we travel to the city of Ouarzazate known as the doorway to the Sahara Desert. Here if you are interested possible visit of the movie studios and the Kasbah Taourirt, once a palatial residence of the Pasha from Marrakech. From Ouarzazate we take the road known as Thousand Kasbah that will take us to the Skoura Oasis. Here we propose a short off road that takes you through the oasis and to the most famous Kasbah Amerhidil, featured in many brochures about Morocco as well as on one of the Moroccan bank notes. After our visit we continue our travel to Kelaa M'Gouna via the ancient trails of a thousand Kasbahs and the off-road trails of the Rose Valley. El Kelaa is well known for the rose perfume distilled from the petals that grow in the area, hence the name "Rose Valley ".
We continue to the gorges du Dades, carved out over centuries by the Dades River. We travel along the zig zagging road of red rock looming over the river. Dinner, Hotel.
DAY 3 : DADES GORGES TO MERZOUGA DESERT
oday we will travel short drive to Dades Gorges, along scenery dotted with deserted kasbahs, palmeries and mud-brick villages, creating a photographer's paradise. We will follow the zig zagging road of the Dades Gorges, the red and mauve rock towering above the road. After our visit in Dades Gorges we will travel the less traveled route that will take us off road to the Todra Gorge. It is a route that cuts through the barren, arid region, beautiful off road, where you will discover many hidden treasures unable to see from pave road. You will see caves and perhaps even tents of local Nomad people that live in this region. The Berber people that move their herds of animals looking for food. After this amazing drive we will arrive to Todra Gorge, a spectacular gash in the hills that surrounds Tinerhir. The cliffs loom above as you approach the mouth of the Todra Gorge. Rising 300m, the honey-colored hues of the sheer face change constantly as the sun moves across the sky. Hotel, dinner
DAY 4 : 4X4 EXCURSION IN MERZOUGA DESERT AND CAMEL RIDE TO CAMP
This morning we set for our Desert adventure. We will travel towards the city of Erfoud known for its date palms and to the ancient city of Rissani that thrived from the 8th to 14th century. Today before our camel adventure we will also visit one of the typical villages of the region, Khamila where we have the opportunity to listen the black descendants of slave playing the Gnawa music so typical of this region. Then we reach the great "sand sea" of Merzouga, a beautiful area of fine, apricot colored sand stretches as far as eye can see. Here before the sun set when the weather cools down we head off into the vastness of the dunes on a camel caravan accompanied by a cameleers. You can ride your camel or walk alongside as you slip into the pace of the caravan led by our team and marvel at the awesome spectacle of the desert and solitude and silence that comes with it.
DAY 5 : MERZOUGA DESERT TO AGDZ AND DRAA VALLEY
We recommend to wake up early to watch the spectacular sunrise over the swelling dunes of the desert, waking up and lighting the landscape. Today's journey will take us across the volcanic mountains of Sarhro and the Draa Valley to Tamnougalt close to the city of Agdz. We will be traveling along dramatic rock formation and gorges of superb views. These mountains are very different to the Atlas Mountains. Then eventually the scenery will change as we see the first palm trees of the Draa Valley. The longest river valley in Morocco lined by many palm groves especially dates and small Sub Saharan Berber villages where the tradition and culture are passed for centuries between families.
DAY 6 : DRAA VALLEY TO MARRAKECH
Today visit the Kasbah Tamnougalt the Kasbah with distinct wall decorations, and have unusual tapering towers. Then we start heading towards the city of Ouarzazate and Marrakech. We will cross the High Atlas Mountains back to Marrakech. Drop of at your hotel/riad.
NOTE : We can customize your desired private tour in Morocco based on your budget and travel plans. We offer also group discounts. The price for this tour depends on season you wish to travel and on accommodation type - budget / standard / luxury.


Private tour is operated with just your party and a guide/driver
Informative, friendly and professional guide
Family friendly
Romantic experience, perfect for couples

We departure usually at 8 a.m. in first day of your tour in Morocco.
Your Morocco best tour finishes at 8 p.m. on the last day. And we drop you off at your local hotel.






Reservation

Enjoy Morocco best tour with experienced guides ,drivers.


Fez tours
Casablanca tours
Tangier tours


All Lunches
Plane tickets to / from Morocco
Tips
Own Personal expenses



Pick up and drop off from Marrakech
Private transport A/C vehicle
Dinners,breakfasts as itinerary
Camel trekking in desert
Accommodation in Sahara desert camp and hotels
Experienced tour driver



To reserve your tour, contact us via email, phone, WhatsApp or WeChat.
You may use contact form at our website filling up all necessary fields.
We're looking forward to see you soon in Morocco.


MOROCCO DESERT CARAVAN TRIP






Patente : 19395699 , ID.F 28633740 R.C: 17187/2015 | Web design by Gomarnad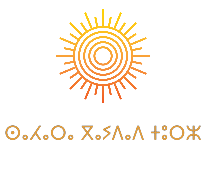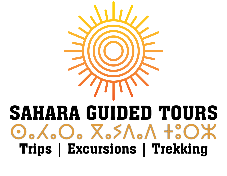 TOURS FROM MARRAKECH TO SAHARA DESERT
Explore Sahara desert in guided 4x4 tours from Marrakech to Merzouga including camel ride and nights in desert camp.
We visit Ait Benhaddou kasbah, Dades valley and you may hike in Todgha Gorge. All Marrakech desert tours are private and can be modify depends on your travel plans.





To Merzouga desert and Fes


Desert Tour from Marrakech


Tour from Marrakech to Sahara




From Marrakech to Merzouga










Desert Tour from Marrakech